Profile
A Great Prince in his own right.
Another season.
Free Account
Created on 2012-07-13 08:30:27 (#1666402), last updated 2012-07-16 (270 weeks ago)
0 comments received, 94 comments posted
3 Journal Entries, 0 Tags, 3 Memories, 60 Icons

About

Mini Bio


[Information.]

Under the snow
Beneath the frozen streams
There is life

You'll have to know
When nature sleeps she dreams
There is life

And the colder the Winter
The warmer the Spring
The deeper the sorrow
The more our hearts sing

Even when you can't see it
Inside everything
There is Life

After the rain
The sun will reappear
There is life

After the pain
The joy will still be here
There is life

For it's out of the darkness
That we learn to see
And out of the silence
That songs come to be

And all that we dream of
Awaits patiently
There is life

There is life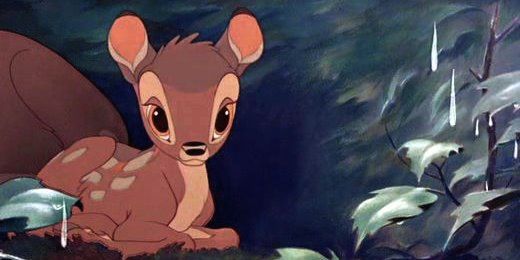 OOC: I would like to thank feverof_fate on livejournal for making all of the screen-caps that I used for Bambi's icons and I would also like to thank jealouss on livejournal for the beautiful layout.

Connect
autumn
,
birds
,
bucks
,
butterflies
,
chipmunks
,
does
,
ducks
,
faline
,
fall
,
father
,
fish
,
flower
,
forest creatures
, friend owl,
lakes
,
lightning
,
meadows
,
moles
,
mother
,
ponds
,
porcupines
,
possums
,
quails
,
rabbits
,
raccoons
,
rain
,
rivers
,
seasons
,
shower
,
skunks
,
spring
, springs,
squirrels
,
stags
,
storm
,
summer
, the great prince,
thumper
,
thunder
,
trees
, twin fawns,
winter

People
[View Entries]

Communities
[View entries]

Member Of (2):

Subscriptions (4):

Administrator Of (0)

Feeds
[View Entries]

Subscriptions (0)

Linking
To link to this user, copy this code:
On Dreamwidth:
Elsewhere: